About VICTOR SCREW


VICTOR SCREW is a fastener supplier setted up by Trademark Industrial Limited which is a professional trading company in the Fasteners field.The founders of Trademark have been engaged in this field since 1990. We assist customers which come from overseas to purchase qualified screws products directly manufactured by us or from various countries, not only from Taiwan, but also from China or Thailand... It depends on our long-term professional ability and business reputation to connect the right products and suppliers for customers.

Furthermore, for up-grading our quality on the service and prices, we had set up our own factories in Haiyan and Lianyungang of China:
Jiaxing Victor Screw Co., Ltd. on 2005 and Lianyungang Dragon Screw Co., Ltd on 2019.
The functions of our factories including:

1. Produce Department: the main products of our own factory are including, Drywall screw, Chipboard Screw, tapping Screw.

2. Quality Inspection Department: our inspection department will do the inspectoin work for our shipment to overseas.

3. Packaging Department : We welcome all kinds of customize packaging,Such like, small paper box, plastic box, bag, tub…etc.
4. Combine Goods : some customers purchase the full containers goods from many factory, such factory can send the goods to our warehouse, except the inspection work, we will load the goods as per customer's instruction, to save customers 's cost on the products collection.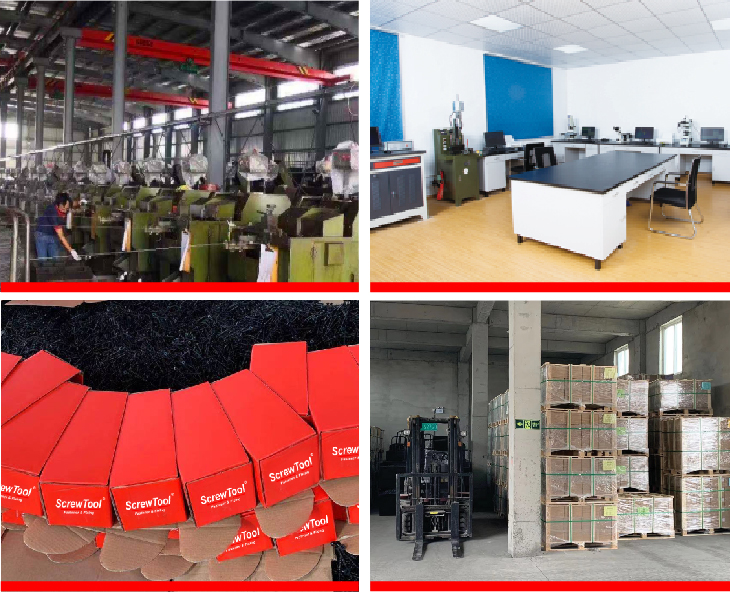 ‍VICTOR SCREW would like to be your:
-Fixed Suppliers
You can choose and purchase our products which listed on our catalogue, certainly, we are capable to supply with stable quality and delivery service.
-Purchasing Agent
If you have to puchase many items on one shipment,VICTOR SCREW can assist you to control the quality and delivery schedule. And also can combine the shipment for you.
-Expert in Asia
If you have the very good supply chain in Asia, but, you need a agent to control the quality and delivery schedule. Then you can just treat VICTOR SCRWE as one of your expert in Asia, we just charge you the handling fee only.
Warmly welcome your inquiry !